We are based in Golden Bay and our location is a huge part of who we are. With Onetahua Farewell Spit in our backyard, we feel a responsibility to protect this slice of paradise. So we created the HealthPost Nature Trust, to enhance the biodiversity in the area and allow threatened species to flourish.
We are based in Golden Bay and our location is a huge part of who we are. With Onetahua Farewell Spit in our backyard, we feel a responsibility to protect this slice of paradise. So we created the HealthPost Nature Trust, to enhance the biodiversity in the area and allow threatened species to flourish.
Together with your help we are making a difference
$372,156
Donated since 2017 to our
Nature Trust to restore
Farewell Spit
3 Hectare
predator-proof ecosanctuary
for threatened species


$1.355 million
Donated since 2009 to other
worthy causes in our
community
13,000+
Native trees planted by
our team in Golden Bay


The HealthPost Nature Trust has built the Wharariki Ecosanctuary for endangered seabirds and Te Whare Whakatā field station at Farewell Spit for conservation activities. The Ecosanctuary is a partnership between our HealthPost Nature Trust, the Department of Conservation and Manawhenua ki Mohua, who represent three local iwi.
Its vision is to enhance biodiversity at the tip of the South Island, creating a safe breeding habitat and allowing threatened species to flourish. The goal is to build a rich and protected ecosystem that will allow for the reintroduction of rare and endangered species such as the Pāteke (brown teal), Diving Petrels and the Fluttering Shearwater.
This ecosanctuary will become a place where people can experience this unique landform as the thriving and diverse ecosystem it would have once been. A place where threatened seabirds can again safely raise their young.
HealthPost has signed an agreement with the Department of Conservation to finance and manage these and other biodiversity initiatives until at least October 2025.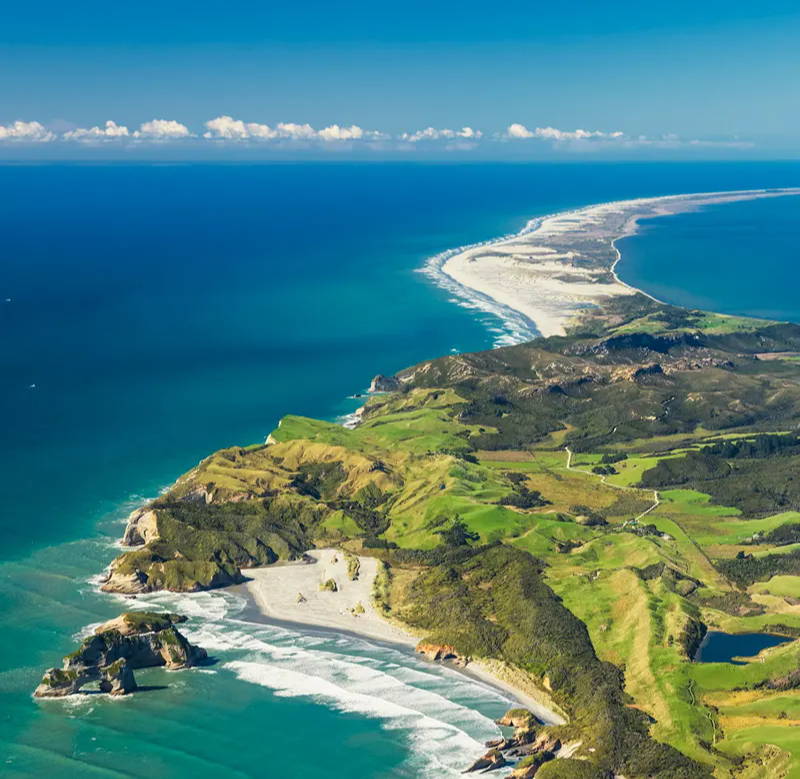 HealthPost Nature Trust ecosanctuary vision inspires wider Onetahua Restoration project
29 Sept 2021
We're excited to share that our habitat restoration and predator control efforts in and around Farewell Spit and Wharariki is getting a much-needed funding boost from Predator Free 2050, and some great media attention too.
HealthPost Nature Trust has joined in partnership with Manawhenua ki Mohua and Tasman Environmental Trust to lead a wider Onetahua Restoration project.
"This extends the internationally significant area we've been helping to restore at Farewell Spit, the Wharariki Ecosanctuary at Cape Farewell, and surrounding environments," says HealthPost Nature Trust Chair, Peter Butler who is on the management team behind the Onetahua restoration project.
The project has received an initial $250,000 in Predator Free 2050 funding for a feasibility study currently underway for a pest eradication programme on the North-Western side of Golden Bay. The aim of the study is to determine what's required for the project's success. If it goes ahead, the programme will likely commence in mid-2022 and be completed in 2026.
Predator Free 2050 will be injecting $3m of the estimated $9m cost in Jobs for Nature funding to support the Onetahua Restoration project, with the remaining $6m to be raised by other partners. Should it progress, the project is forecast to create up to 50 jobs.
"This is a bold vision, but one we are passionate about, working with the community to bring the birds and other native wildlife back to this special part of the world," says Peter Butler.
Over the past four years the HealthPost Nature Trust has made great strides in helping to eradicate pests and restoring native habitats in the Farewell Spit/Cape Farewell areas. This includes the construction of a pest-proof fence at Cape Farewell, planting over 13,000 native plants in Golden Bay, and placing 280 predator traps across eight traplines. None of this would be possible without the support of Manawhenua Ki Mohua, local businesses, the Department of Conservation, Lonestar Farms and above all the thousands of hours put in by dozens of local volunteers.
The HealthPost Nature Trust is working to restore biodiversity within Wharariki, Farewell Spit - the tip of the South Island. Our focus is to create a protected habitat where seabirds and other threatened species can flourish.
We have built a predator-proof fence, installed traplines, and conduct regular predator monitoring. We continue to review and improve our approach to do best for nature, in a natural way.
Check out the media coverage on Radio NZ: Mission to make Farewell Spit predator free | RNZ
And in the Nelson Mail: Golden Bay pest eradication project plan gets $3m boost | Stuff.co.nz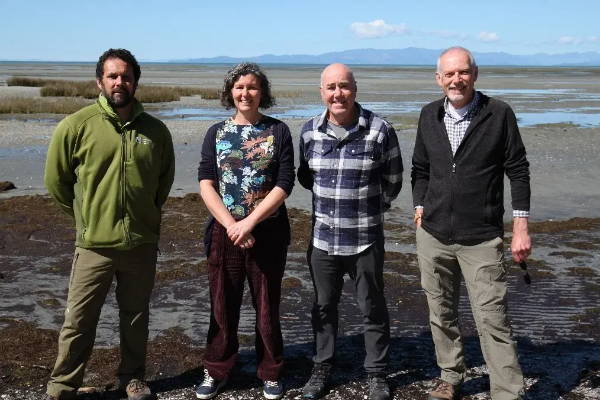 Committed to restoring native habitats in Onetahua / Farewell Spit and surround environment in Golden Bay: Dave Winterburn of the Department of Conservation, Sky Davies of the Tasman Environmental Trust, and Trustees Peter Butler and Dr Chris Wheatley of the HealthPost Nature.
How our Nature Trust is helping to do better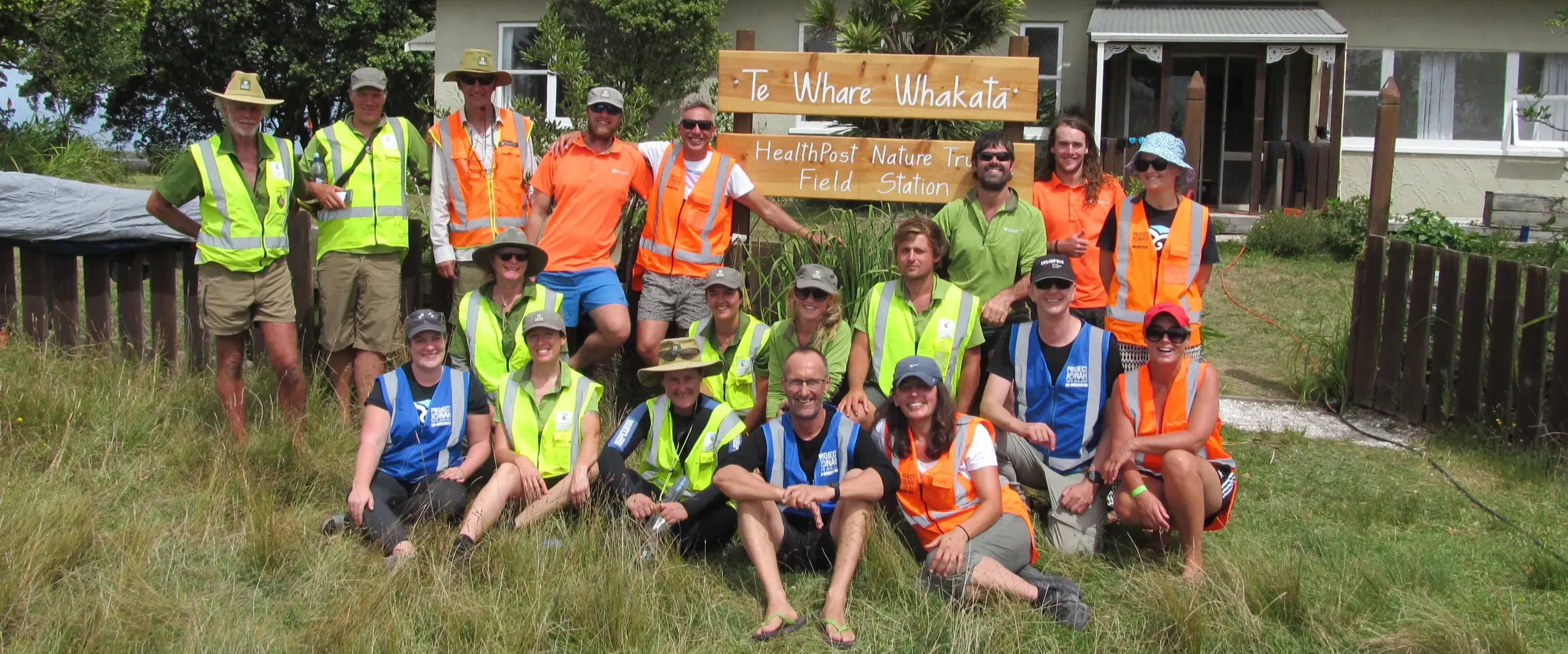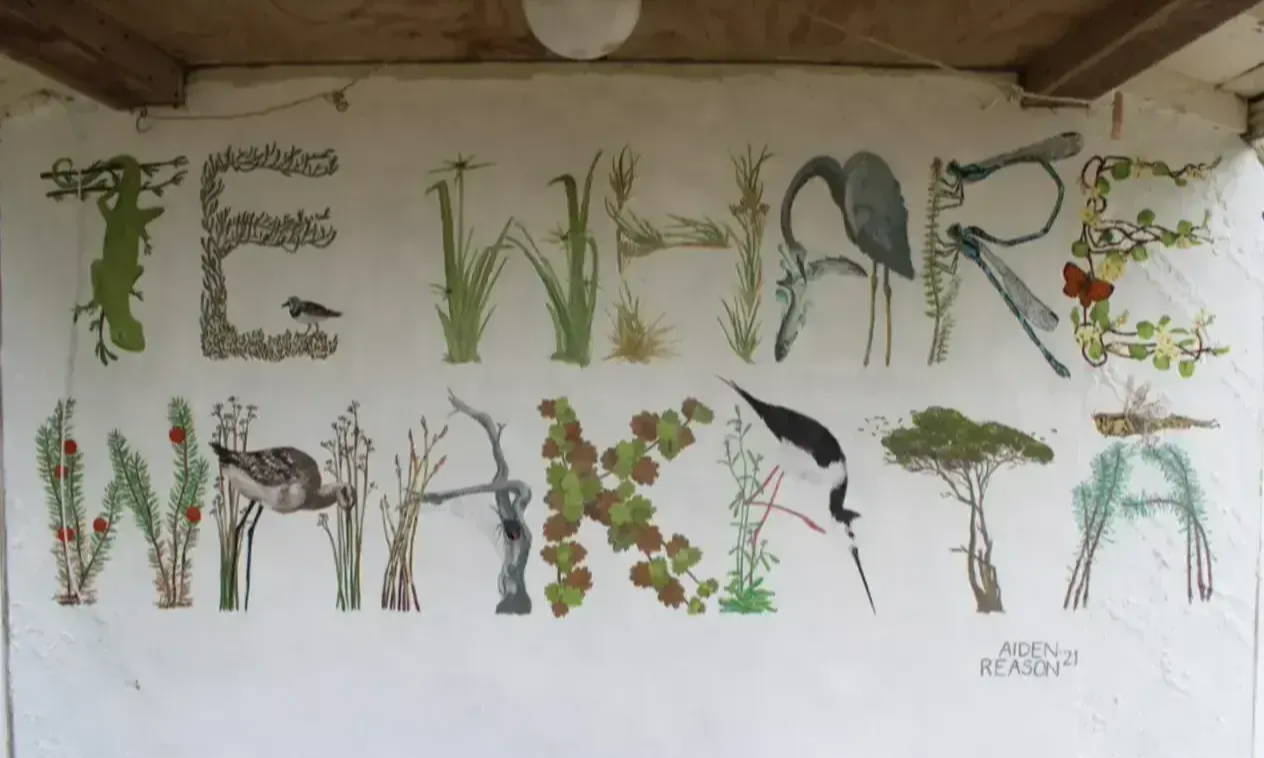 Te Whare Whakatā and the Whales:
Our team jumped into action to assist DOC and Project Jonah with the stranding of 48 Pilot Whales on Farewell Spit on the 22nd and 23rd of February. Project Jonah trained a group of us as Marine Medics after the mass whale stranding at Farewell Spit in 2017 and we keep stranding supplies (buckets, old sheets, wetsuits) with us here at HealthPost. The pilot whales strand in our HealthPost Nature Trust project area and it makes sense that we're on call in the event of a stranding.
This time, we were able to offer our newly renovated Te Whare Whakatā, an historic cottage at the base of Farewell Spit, as the whale rescue HQ. Te Whare Whakatā is the HealthPost Nature Trust field station where this summer new research on paper wasps and their impact of endemic insect life has been taking place. (The fascinating findings, including a possible natural control method, will be shared shortly!) The Whare is available for ecological research and education, conservation efforts and cultural activities. We plan to make it the best possible base for future whale rescue efforts and to train more of our team as Marine Medics with the wonderful Project Jonah.
Te Whare Whakatā, a name gifted by Manawhenua ki Mohua, means ' House of Rest'. And it was certainly well-earned rest for the tireless team who worked incredibly hard over two days to successfully refloat 28 of the stranded whales. Personally, I found being involved in the rescue effort and bonding with the whales very moving and rewarding, despite the heartbreaking losses. These gentle and sensitive creatures stayed largely calm throughout what must have been an excruciating experience, and seeing them socialising and reconnecting when they were refloated is something I won't forget. We take our hats off to DOC, Project Jonah and all the volunteers for their dedication. It meant a lot to us to be able to help.
HealthPost Annual Tree Planting:
Thanks to a team effort with DOC and the local community, in August we planted 1000 grasses, kanuka and cabbage trees in our Wharariki Eco Sanctuary – all grown for the HealthPost Nature Trust from locally sourced seed. These plants will provide shelter and habitat for threatened species such as Nelson green gecko, and rare matuku (bittern) in the Wharariki wetland. Plus, the native vegetation buffer inside our predator-proof fence helps prepare the Eco Sanctuary for the arrival of fluttering shearwater chicks this summer.
We've held an annual Tree Planting Day for over 10 years now, planting more than 10,000 trees in stunning spots around Golden Bay. Thanks to the support of our customers, team and the wider community, we've taken another small step on our journey to restore thriving biodiversity in our own special corner of the world. We look forward to doing more over the coming years.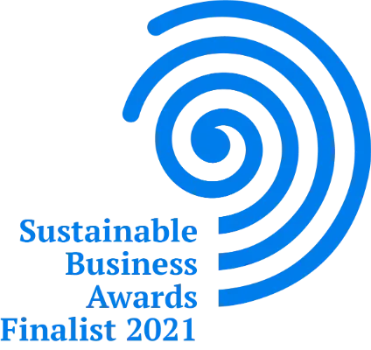 Sustainable Business Finalist:
We're delighted to be recognised as a finalist for the 2021 Sustainable Business Awards. We've been shortlisted in two categories: Restoring Nature and Social Impactor, in recognition of our conservation commitments and vision to improve the wellbeing of people and planet. Every day we take important steps toward our Nature Trust vision of a wondrous ecosanctuary and thriving biodiversity at the tip of the South Island. Congratulations to the other finalists across Aotearoa. We look forward to celebrating our conservation commitments with you all.
Collingwood Area School built penguin nest boxes for the HealthPost Nature Trust:
The Primary students at Collingwood Area School, conveniently located right next door to HealthPost, built penguin nest boxes for the HealthPost Nature Trust. And helped us install them so that Little Blues can breed safely at the base of Farewell Spit/Onetahua. A big thank you to Collingwood Area School for all their help and making this video.
Dawn Blessing at Cape Farewell:
On September 13th 2019 the Mohua/Golden Bay Community gathered at dawn for a blessing to celebrate a significant milestone for the HealthPost Nature Trust Restoration project with the commencement of the predator-proof enclosure at Cape Farewell. Together with our iwi partners, DOC, and local schools, a mauri stone in a woven harakeke bag was lowered into the ground, as an acknowledgement of this special place and the important work which will follow.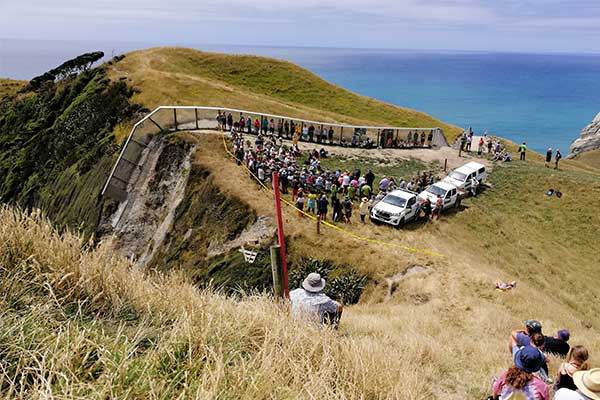 Wharariki Eco Sanctuary now open Jan 2020:
On 18th January 2020 Conservation Minister Eugenie Sage traveled to Golden Bay to officially open the Wharariki Eco Sanctuary. The culmination of months of work by the HealthPost Nature Trust and our partners, this sanctuary, combined with extensive trapping and revegetation in the wider Farewell Spit area, enables us to start reintroducing threatened plant and animal species to a habitat of relative safety.
People from all over the country are behind our vision for thriving biodiversity at the tip of the south. We're so grateful for the energy here on the ground in Golden Bay, to the national conservation community for their expertise, and to everyone who shops with us, helping make this a reality. This means you can now visit and witness our efforts to create a safe habitat, that will allow threatened species to flourish. A very exciting milestone for the HealthPost Nature Trust. Click here to watch the video.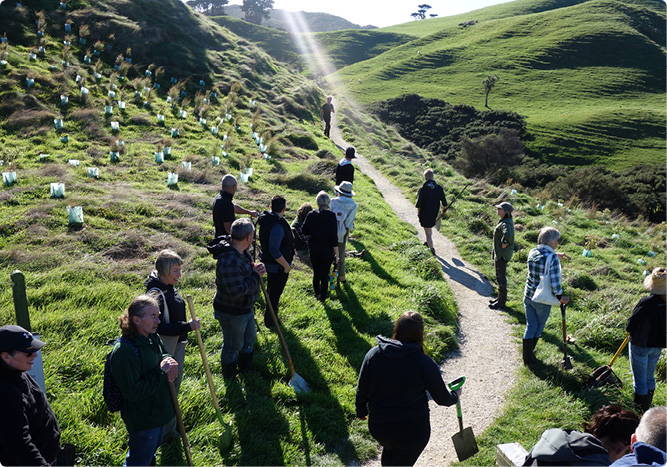 Revegetation and Pest Management:
So far the restoration work at Farewell Spit funded by the HealthPost Nature Trust has included predator trapping, fencing, camera monitoring and revegetation, where our HealthPost Collingwood team participates, planting native trees such as kowhai, kaikomako, nikau and rata on what was previously farmland. Over the last 10 years we've collectively planted over 10,000 native trees around our local Golden Bay.
Through extended trapping and habitat recreation throughout the Wharariki-Onetahua area, it is anticipated that threatened species thriving within the predator-proof enclosure at Cape Farewell will be able to spill out of the enclosure relatively safely, into the wider project area, which, when the tide is out, covers 10,000 hectares.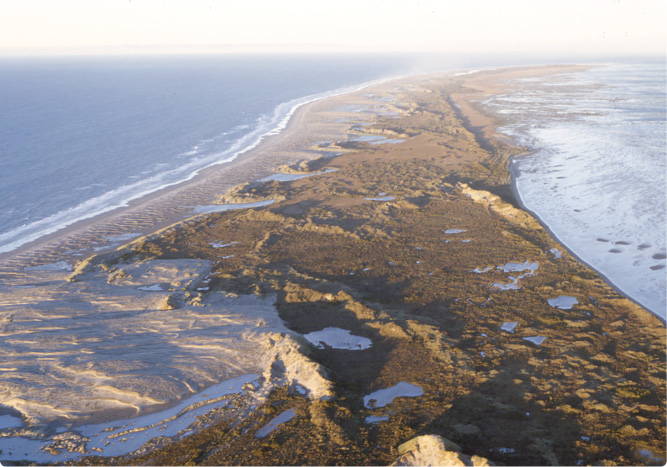 Our values: Keeping it natural
The HealthPost Nature Trust is an important way we show our care for the natural world that is the foundation for everything we do. As a company, we're deeply committed to doing things naturally. Our purpose – to help people live naturally healthy lives – has been unchanged for 30 years. So, we hope it goes without saying that we use strictly non-chemical approaches to pest and weed control (rabbit meat for bait; coconut matting for suppressing weeds). We're confident that we can make a meaningful contribution to supporting biodiversity in Aotearoa in a way that aligns with our ethics.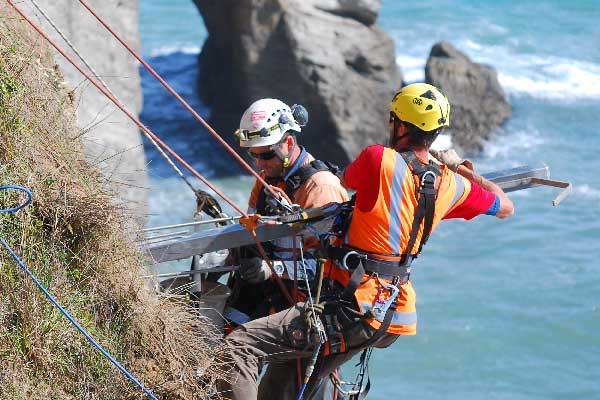 A team effort:
The HealthPost Nature Trust has recently been granted a DOC Community Fund Grant to help further its efforts in predator control and replanting native vegetation. It has also received a significant contribution from a private foundation, as well as many hours of donated time from conservationist experts, and great input from local groups and businesses such as Collingwood Area School and Farewell Spit Tours. We hope that the project will become an inspiring model for the role of partnership in conservation in New Zealand.