"Our vision is to have a lasting, positive impact on the wellbeing of people and the planet.
Sustainability is at the heart of what we do and who we are. We've been on this path for a long time now, and every day we're learning how we can improve. Baby steps need to turn into strides, and we're up for the challenge.
As a company and as an industry, we have some major sustainability challenges ahead of us. We don't have all the answers, but we're doing what we can right now for a more sustainable future in a way that is meaningful, creative and core to our business: learning how to do what we do, better."
Lucy Butler, HealthPost Executive Director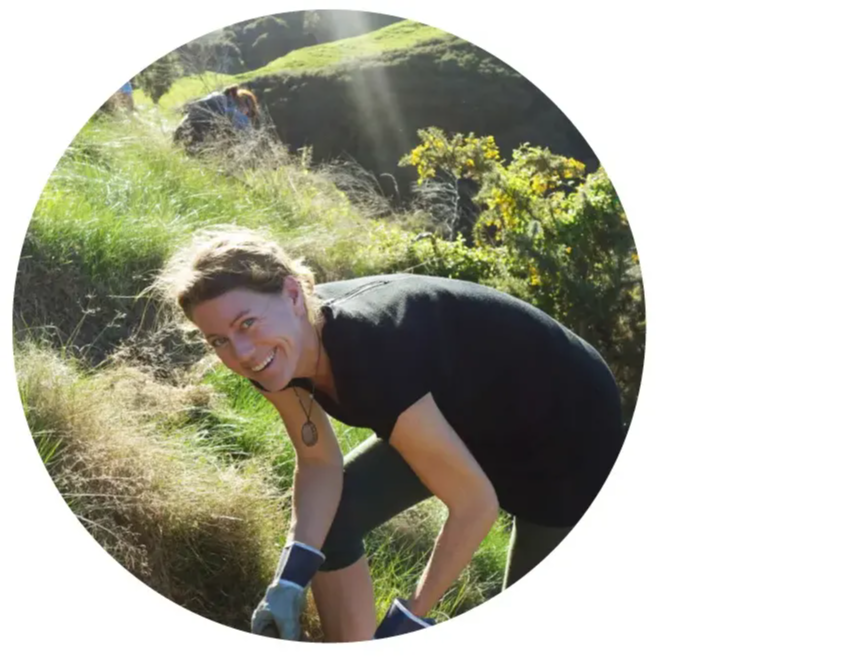 We're committed to sustainable change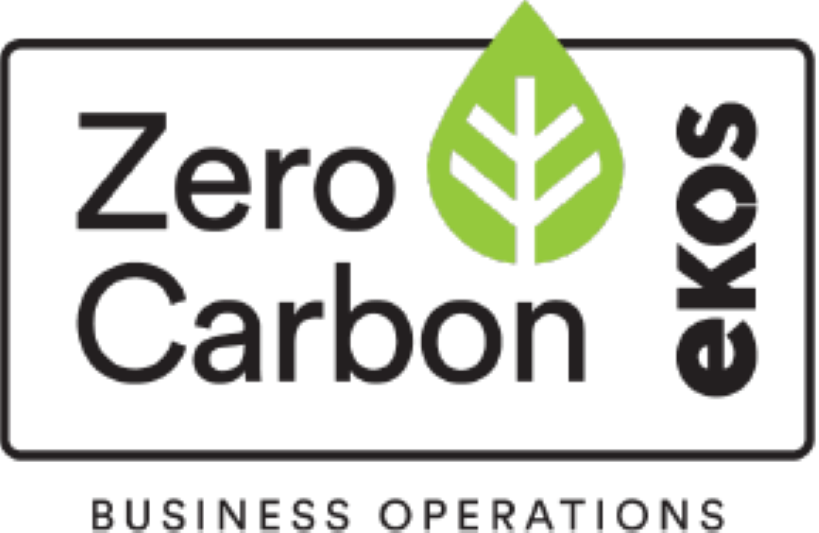 Certified Zero Carbon:
We're proud to be a certified Zero Carbon Business Operations with Ekos. We have measured and offset the carbon footprint of our business operations for the 2020 financial year period with certified carbon credits. All of our offsetting is completed via government-issued indigenous forest credits from the local region, three of the four projects are based in Mohua, Golden Bay – including our own carbon forest.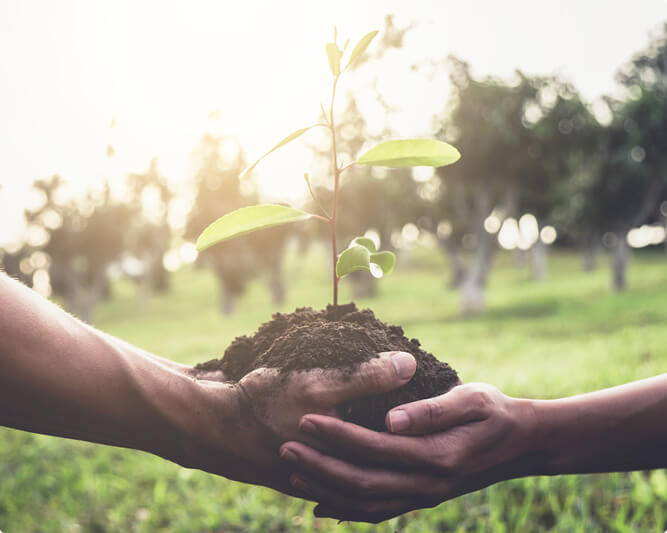 Our strict Good Ingredients and Ethical Integrity standards means no environmental pollutants and no greenwashing. Just genuinely better products for you and the planet. Promise.
First up, we sell truly natural products, and have done for more than thirty years. So, in terms of sustainability, it makes sense to start here.
Our Better Choices Promise screens out many chemicals that are harmful to the environment. Why compromise the health of our planet when there are so many effective eco-friendly options?
We make sustainable choices easier by setting the highest standards for what we sell. We also empower consumers to make better choices for the planet by giving clear, solid and well-researched product information, even when there are no easy answers to questions like: what is a reef-safe sunscreen? We do the research, collect the findings, and present carefully checked options. We work behind the scenes to make sure we only sell products that are genuinely better for the environment. This involves asking hard questions of suppliers, which in turn drives supply chain transparency and more sustainable behaviour in the natural products industry. It also surfaces brands that are doing the right thing and allows them to shine.
We've had major natural health and skincare brands reformulate based on our Red List , to remove ingredients that we've identified could be harmful for people or our environment. Healthy, happy humans need a healthy, happy planet, and a holistic approach to wellness that encompasses environmental and community wellbeing is what we're about.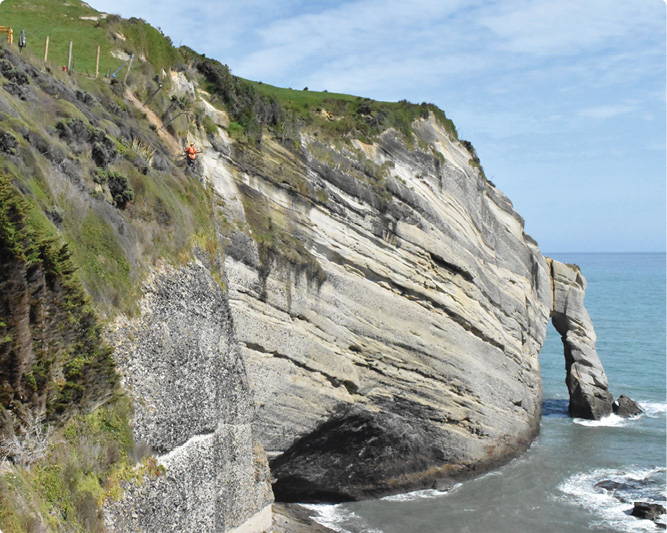 HealthPost Nature Trust was established in 2017 to create significant projects that have real impact on the conservation values of Farewell Spit, Wharariki, and surrounding areas. The key focus of the Trust is to help reintroduce native species and plantings in this internationally recognised area significant for its wetlands, stunning natural landscapes, and habitats for vulnerable wildlife.
We're proud to be a significant funder and driving force for restoration efforts that enhance biodiversity in the area and allow threatened species to flourish, committing a minimum of $100,000 every year from operating profits.
In partnership with Manawhenua ki Mohua, Department of Conservation, and supporting volunteers HealthPost Nature Trust has built a predator-fenced Wharariki Ecosanctuary at Cape Farewell and the Te Whare Whakatā field station at Farewell Spit for conservation activities.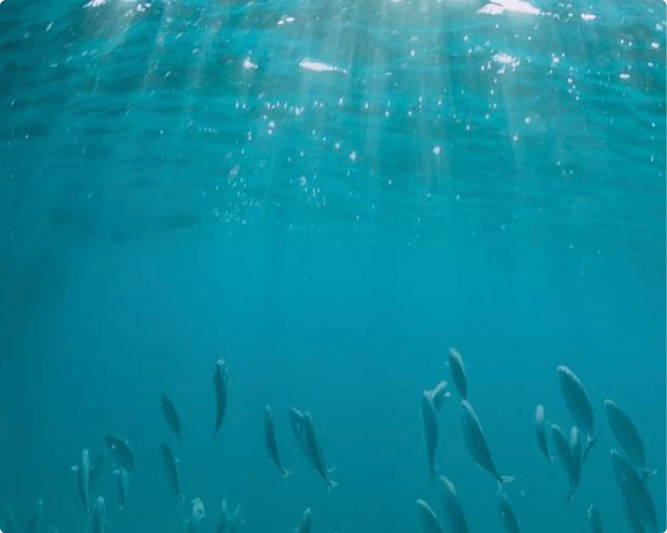 Marine sustainability:
We only stock fish or krill products that are certified by suppliers who guarantee commitment to marine sustainability.
Overfishing is a global concern, and we're committed to respecting our oceans to ensure sustainability for future generations. So committed in fact, that alongside our own research, we engaged an external marine sustainability expert to analyse the state of the industry, assess the various certifiers, and tell us which fisheries are the most sustainable.
Our marine sustainability policy means that any fish or krill products we stock are certified sustainable by Friends of the Sea, Marine Stewardship Council or The Global Standard for Responsible Supply. Supporting certified sustainable fisheries makes sense to combat overfishing and help protect our marine life for the future. We'll continue to monitor the research as things evolve, and will continue to assess the impact and sustainability of fish and krill derived products to ensure our standards are up to scratch.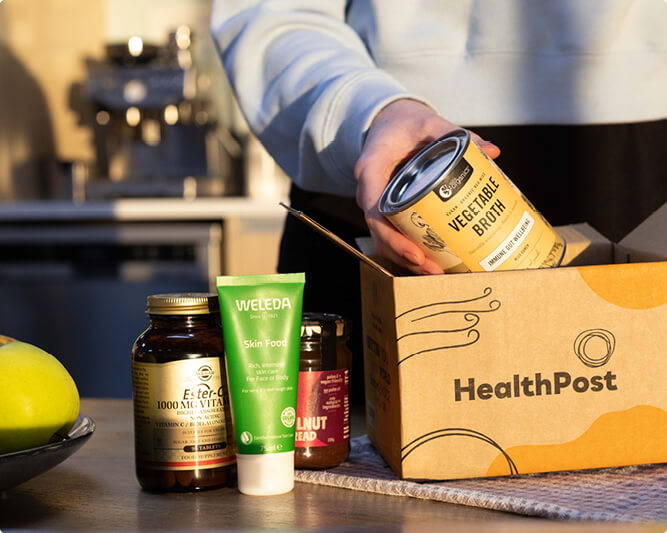 Shop Your Way with sustainability values:
You're one of a kind. We all have preferences, and now you can shop by yours. Whether you have dietary needs, are making a lifestyle change, or you want to browse by your values, we have over 40 filters so you can shop by what's important to you.
We want to make it easy for you to shop by what matters the most. That's why we created Shop Your Way – to make shopping by your ethical values easier. Whether that's Fair Trade, NZ made, recyclable packaging, or carbon neutral, our 40+ filters make shopping by your personal values easier. So you know you're making a choice that's good for you, and our planet.
Shop Mindful Brands
You can make informed choices about the brands you back with Mindful Brands, because now you can shop by brands that share your ethical values. Our Mindful Brands celebrates our brands that are leading the way in our four mindful values: Eco Packaging, Environmentally Sustainable, Socially Responsible, and Transparent.
You're in good company with our Mindful Brands, who are committed to meaningful change. We reckon it's our shared responsibility to care for our people and planet, so now it's easier than ever to purchase with purpose. With Mindful Brands, you can shop from those that are leading the way in ethical values you care about.
Whether you're a fill time champion for change, or making small but meaningful changes to do better, our Mindful Brands make it easy for you to shop by brands that share your values.
Eco Packaging Mindful Brands are committed to planet friendly packaging. Environmentally Sustainable brands choose to be greener by looking after the health of our planet. Socially Responsible brands put people at the heart of every decision. Transparent brands are open and honest about their supply chain.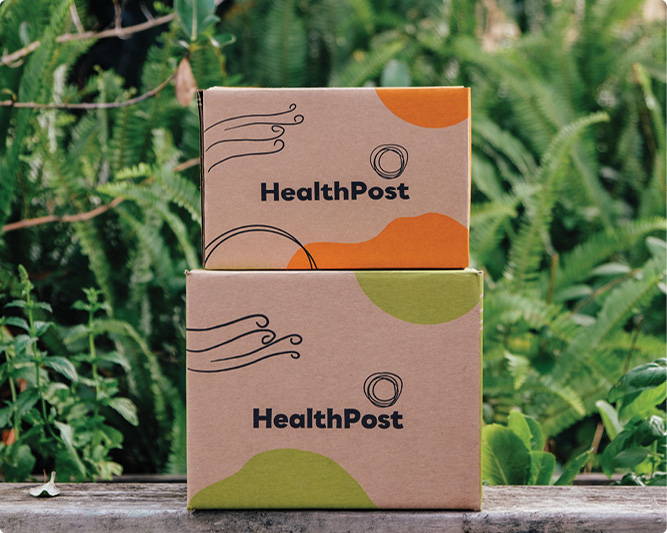 Eco-friendly packaging:
We use 100% recyclable and sustainable cardboard boxes and jiffy bags when we ship your order. We steer clear of compostable courier bags that are largely made of PBAT (petroleum-based) – not for our garden, thanks. Compostable courier bags can't be composted at commercial facilities here and contaminate soft-plastics recycling. Whereas, our paper jiffys are stuffed with post-consumer waste, closing the loop by creating much-needed demand for recycled paper.
We send out 25,000 packages around New Zealand (and the world) each month, so better packaging has long been on our radar. It was a journey to get here, but we're proud to say that our boxes and jiffy bags are 100% recyclable and partly made from post-consumer paper waste. And our Healthy Postings that are sent out with every order are 100% recyclable too.
While we did look into compostable options initially, our digging lead us to the realisation that less than half of the bag was plant-based, the rest being made of petroleum.
We just weren't comfortable suggesting our customers put these in their compost or worm bin. New research coming to the surface suggests that these compostable courier bags are in fact
compromising NZ recycling systems and many commercial composting facilities aren't accepting them.
The journey for the perfect packaging is an ever-evolving one, and while there are always improvements to be made, we're happy with our all-paper solution until an even more eco-friendly solution is available.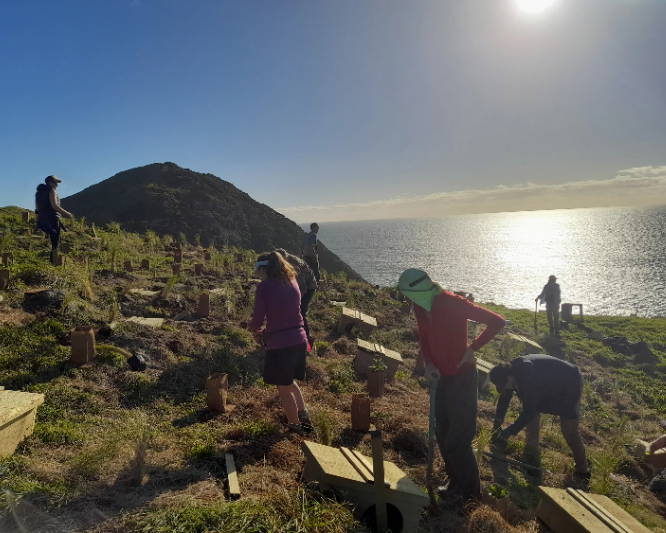 Tree-Planting:
The great annual HealthPost tradition! Every year our committed team down tools for the day to give back to nature. Over the last 10 years we've collectively planted over 13,000 native trees around our local Golden Bay.
We've planted 13,000 native trees around Golden Bay in the past 10 years. We do it for the love of getting outdoors as a team and enhancing the beauty and biodiversity of the place we call home.
The Collingwood team continue to expand planting efforts with 1000s of native trees, including Nikau, Hebe, Caprosma and Kanuka. Habitat recreation is an important step toward our vision of seeing biodiversity thriving again at the tip of the South Island.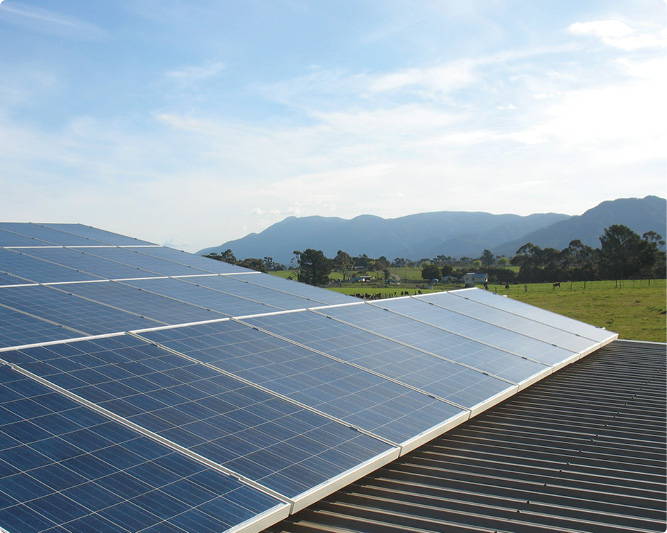 Solar powered:
With over 70 photovoltaic panels on the roof of our warehouse in Collingwood, we're generating a proportion of our own power.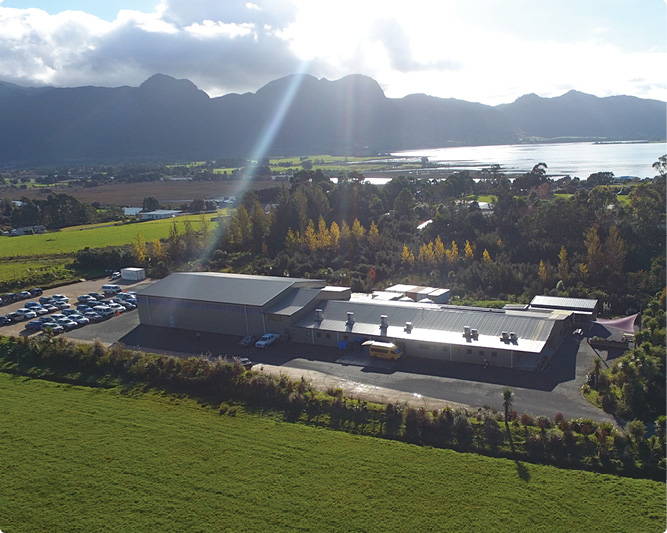 All the little things...and the bigger picture:
We know we're doing the best that we can right now, but there's always more important work to be done. And soon. It is through all of our daily habits and rituals, all the little things, that we transform our thinking, affirming that living more lightly and working collaboratively to solve the bigger challenges is a true priority for all of us.
We compost our food scraps. That's a no brainer. The herbal teas in our lunchroom have compostable bags (or our gardener complains!) The compost feeds the garden at our Collingwood hub, which includes sage, rosemary, parsley, mint, kawakawa, lavender and oregano that we use for lunches and teas. Snacking on apples, citrus, and feijoas from the HealthPost orchard helps keep packaged snacks to a minimum.
We grow flowering plants such as kowhai, harakeke, hebe and borage to feed the birds and the bees. Our premises are clearly marked spray-free (we maintain our own roadside to dodge the chemicals). We've recently added Clean Earth soaps to our bathrooms, and by arrangement with the local maker, these come to us simply wrapped in brown paper - no plastic, no ink, not even a box. Thanks to another environmentally-conscious Golden Bay business, Village Milk, we're lucky enough to get some of our milk the old-fashioned way, in crates of glass bottles that our team collect and return when they're going past. You get the idea!
We can't lose sight of the fact that as a business, and as an industry, we have major sustainability challenges ahead of us. Switching to a bamboo toothbrush or a reusable straw is a good choice, no doubt about it, but it doesn't change the fact 83% of plastic waste in New Zealand is commercial. We know we must do something, and we can't do it alone. We need manufacturers and suppliers to support cleaner products and processes.
We need consumers to be aware of these differences and be prepared to choose mindfully Where we have the greatest power to have a lasting positive impact on the wellbeing of the planet is in bringing these two things together: empowering choices by bringing people new products and brands that are doing things better, and sharing transparent information about what sustainable change really means – and looks like. We're doing the best that we can right now, yet there is much more to be done, and fast. It is through our daily habits and rituals, all the little acts of choosing better, that we transform our thinking, affirming that living more lightly and working collaboratively to solve the bigger challenges is a true priority for all of us. Because together, our small collective steps lead to sustainable change.